Sustainability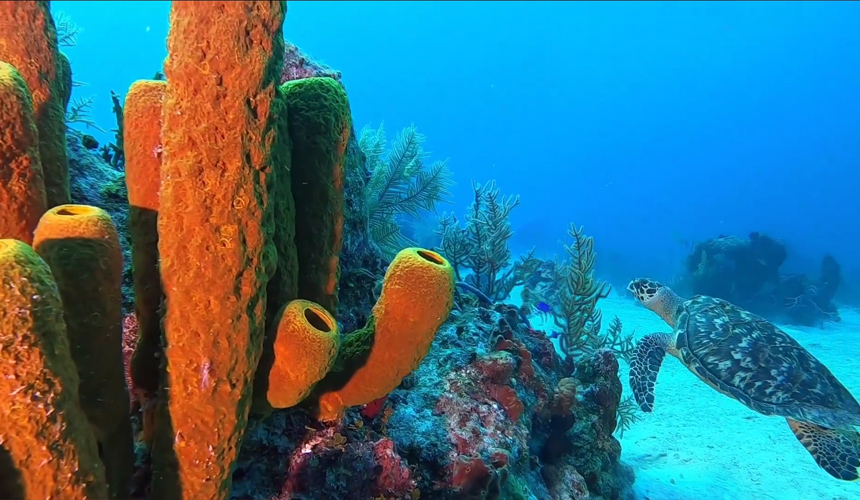 Our Green the Fleet® program strives to make the adventure lifestyle environmentally sustainable for our guests while supporting the health of our oceans and lands.
Aggressor Adventures® recognizes the urgent plight of the environment and works to combine excellent service with environmental awareness, actions, and stewardship.
To continually increase environmental sustainability across our operations, Green the Fleet® works toward eliminating single-use plastics from all Aggressor destinations beginning with plastic straws, cups, and utensils. Single-use plastic water bottles are being phased out and replaced with reusable water bottles.


To further help protect the coral reefs, Aggressor's Green the Fleet® initiative will provide Stream2Sea coral-safe sunscreen and shampoo for divers, as available at select destinations.

All our welcome briefings include information about our environmental initiatives, conserving water, and the importance of respectful interactions with wildlife. New sustainability initiatives build on existing green operations across the company.

Join us in improving and increasing sustainability in travel. Just download our fully-researched Sustainable Travel Guide complete with suggested packing list and recommended products.
Here are just a few examples of our sustainability initiatives across our yachts and corporate operations:
At our corporate headquarters, we've switched to all energy-efficient LED lights, and select destinations are transitioning to the same;
Where available, we're switching from single-use plastic bags to small, compostable, non-plastic garbage bags;
When available, we're sourcing our seafood from local, sustainable fisheries, and purchasing locally sourced meats and produce;
As available, we're participating in local recycling efforts and donating any items that are still in good condition to local charities and communities;
We're prioritizing purchasing beverages in glass bottles or cans and providing each guest with a complimentary reusable water bottles where available;
We've eliminated the use of plastic straws and utensils;
We're working towards limiting single-use plastic food storage bags by using reusable storage containers where available;
We're prioritizing using primarily non-toxic, biodegradable cleaners;
We're supplying or encouraging the use of "coral safe" sunscreens.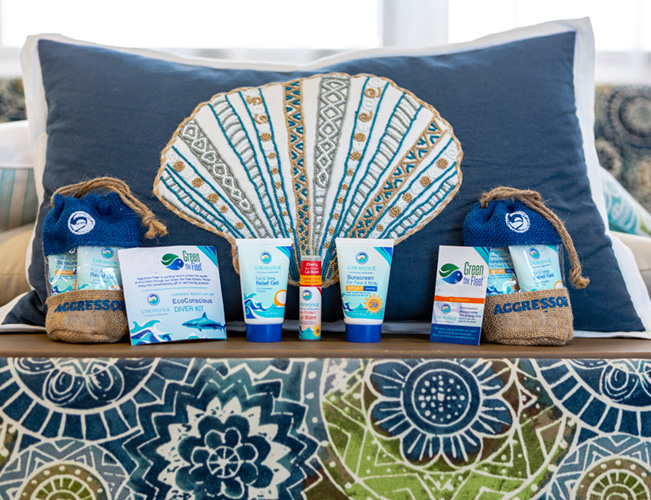 In 2022, Aggressor Adventures is launching our newest sustainability initiative, "Tracking Our Trash" beginning with our Caribbean yachts. Information collected from this project will allow us to better understand how we can better improve our waste stream and limit its impact on local lands and waters.

Aggressor Safari Lodges are also focused on sustainability and giving back to their communities. The lodges support conservation and community-based programs in many ways that directly engage both their culture and their love of nature.
At Aggressor Adventures®, we work to develop positive influences on local peoples, the environment, the wildlife and tourism.
Here are examples of what we are doing at Aggressor Safari Lodges® - Sri Lanka:
The lodge staff are hired predominantly from surrounding local villages. Our hospitality training offers employment with higher income and opportunity than local farming activities.
Local villagers and farmers surrounding the Aggressor Safari Lodge and bordering Wilpattu National Park are offered financial incentives to bring wild animals they would normally trap, poach, or eat to the Sri Lanka lodge for release back into the Kalaoya River and Wilpattu Park ecosystem. Rescued species have included crocodile, mouse deer, tortoise, freshwater turtles/terrapins, peacocks, water and land monitor lizards, and hares.
Solar power is used to reduce our carbon footprint.
Aggressor Adventures® supports the Sea of Change Foundation, their conservation charity of choice. The foundation was founded by Aggressor's CEO Wayne B. Brown with the mission to create positive change in the natural world we all love to enjoy and explore. One hundred percent of all funds raised go directly to conservation projects around the world focusing on three key focus areas: Coral Reefs – Restoration and Resilience; Ocean Pollution – Public Awareness & Action; Threatened Species and Habitats.