Massive schools of sharks, a breathtaking WW II shipwreck, brillant soft corals, this new liveaboard destination offers world class scuba diving in the Red Sea.
Explore and scuba dive in the Deep South Egypt waters from St. John's and Dangerous Reefs to Zabargad and Rocky Islands where manta rays, dolphins and silvertip sharks are drawn to.
Formerly the M/S Royal Evolution, this well-known liveaboard in the Red Sea has over 15 years exploring the beautiful area of the Red Sea Deep South and South Sudan.
| | |
| --- | --- |
| | An Aggressor destination starting January 2022. |
The Port Ghalib Marina is home to the beautiful 128 ft., 24 passenger Red Sea RE Aggressor. Airport transfers are included and complimentary if arriving and departing from the Marsa Alam Airport on the charter start/end dates to/from Port Ghalib Harbor. Complimentary transfers (on day of charter) can be arranged (in advance) if staying at the Silva Port Ghalib, Palace Port Ghalib or Marina Lodge. These properties are located only minutes away from where the yacht docks. Guests are able to drive right up to the yacht for easy boarding. The beautiful Port Ghalib waterfront community also includes shopping and restaurants of all kinds. All charters start and end at the Port Ghalib Marina in Egypt.
3 Itinerary Options: Red Sea Deep South (June - Dec for 7 nights), Sudan (Feb/Mar for 13 nights), and South Sudan (Mar - June for 13 nights)
Deep South Egypt charters are Saturday to Saturday; Sudan charters are Thursday to Wednesday
Guests may dive up to 3-5 dives per day for Deep South Egypt 7-night itineraries and up to 39 dives with 9 full days of diving in Sudan and 2 1/2 full days of diving the Deep South Egypt area on Sudan charters. (subject to change due to weather conditions)
3 mm wetsuit recommended for summer; 5 mm wetsuit recommended for winter

Average water temperatures: 74 - 84F, 23 - 29C
All dives are from 3 tenders. Length: (2) 18 ft. and (1) 14.8 ft.
Deep South Egypt, Sudan & South Sudan Itineraries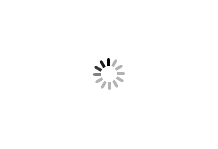 All destinations are independently owned and operated